T Series Solar Street Light - 80w
Morsen
Wattage: 80W
Number of LED: 192pcs(3030).
Luminous flux: 7500 Lumens.
Illumination angle: 120°.

Lighting mode: DIM/Bright.
Lighting time: full charging, alway dim mode working>45 hours, alway bright mode working>20 hours.
Lifespan: More than 50000 hours.

Solar panel: 18V/100W.
Battery: Lithium battery, 42Ah, 5-8 years long life.
Protection level: IP65 waterproof.
Color temperature: 6000 Kelvin/white cool.

Charge time: About 6-10 hours with full sunshine.
Install height: 19.7ft-23ft(6-7meters)
Item Weight:38 lb
Product Size: 44.8*16.7*1.7 in.

Package include: 
1x 80 watt solar led street light
10 x Screws
3 x Gasket
1 x Support Frame
1 x User Manual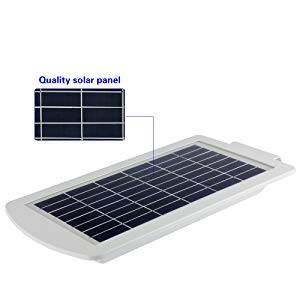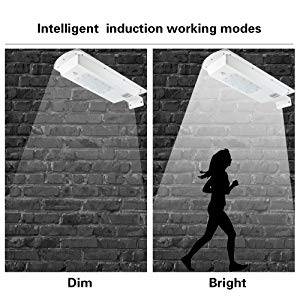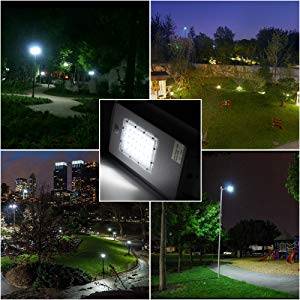 All-in-one Design
Efficient conversion of solar energy into electricity
No pollution, no electricity bill
Waterproof, heat-resistant
Motion Sensor&Light Sensor
Dusk-to-dawn dim modes
Once motion detected, it turns brighter
Reverts back to dim light if out of detection
Brightness&Usage
Wide range of lighting.
Mounts applications on wall, pole, etc( without any shelter).
To light up your garden, hallway, flowerbeds, pillar, deck, yard, patio, or driveway and other outdoor area

Features: 
-Wireless, easy to install, waterproof, dustproof and durable.
-No pollution, no electricity bill, energy saving and fast charging.
-192pcs ultra bright LED motion sensor solar area light for outdoor security use.
-The street solar light comes on at dusk with dim light, when movement is detected, the light becomes brightens,
then becomes dim again if movement is out of detection. Auto turn off at dawn and start to charge.

Morsen Group
We are a leading company in manufacturing the LED Street Lights products for years. The design of the integrated solar street light absorbs the inspiration and energy from sunlight, and combines todays' best green portfolio. Our responsibility is to protect the environment by saving energy, and to be a low carbon pioneer.
To best serve our clients, Morsen offers customized lighting design for your facility and goals. We also looking for authorized reseller or Retail Location. If you are interested in becoming a reseller, please send your request to service@morsenled.com