Solar Street Light - 10w
Morsen
Type: 10W led solar street light
Life span: 50000 hrs.
Waterproof rate: IP65
Power Source: solar
Luminaire Efficacy: around 150LM/W
Luminous Flux: 1500 LM, 28LEDS
Color temperature: 6000 Kelvin
Battery: lithium battery, 8.4V 6600mAh
Light Modes: DIM/Bright
Charge time: About 6-8 hours with full sunshine
Turn on the switch before using and installing
(The battery is rated for >35 hours of use in dim mode on a full charge, It lasts for about 6-8 hours in bright mode on a full charge)
Induction sensor: 9-16ft, 120°
Install height: 3-4 meters high
Product Dimensions: 18.1 x 8.9 x 2 inches
Item Weight:5.3 pounds
Wattage: 10W
Working temperature: -13℉ to 149℉

Package Include:
1 x 10W Solar Street Light
2 x Screws
1 x Gasket
1 x User Manual
Warranty: 3 Years Guaranteed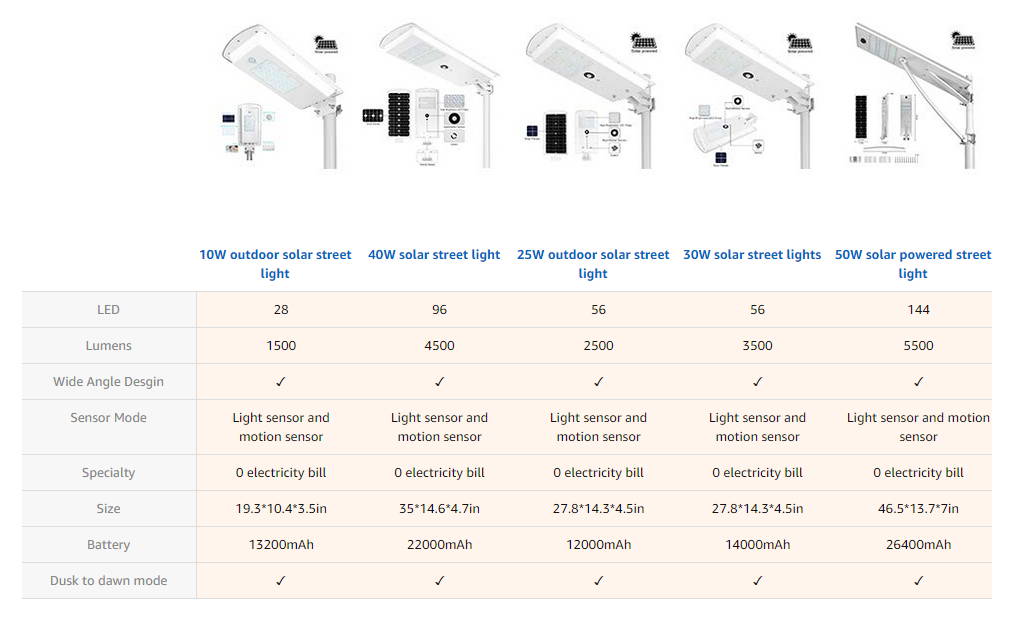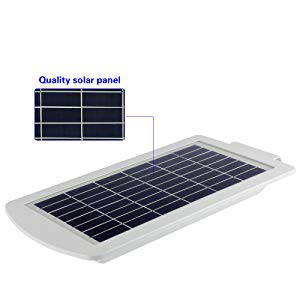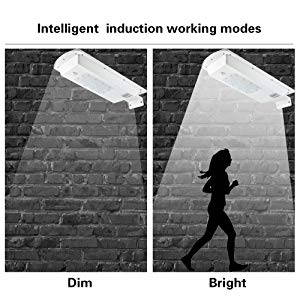 All-in-one Design
Efficient conversion of solar energy into electricity

No pollution, no electricity bill
Waterproof, heat-resistant
Motion Sensor&Light Sensor
Dusk-to-dawn dim modes

Once motion detected, it turns brighter

Reverts back to dim light if out of detection
Brightness&Usage
Wide range of lighting.

Mounts applications on wall, pole, etc( without any shelter).

To light up your garden, hallway, flowerbeds, pillar, deck, yard, patio, or driveway and other outdoor area
Product Features
No wiring and no electricity bill anymore. The 10W LED Solar Street Light is an intelligent light-dependent control solar lamp, and specially designed for outdoor lighting IP65 waterproof with the efficient solar-powered technology. 2. All-in-one design and charged by solar, so the lighting kits are completely wireless and easy to be mounted. 3. Widely arrange mount applications on wall, fence, tree, steps, etc. to light up your garden, hallway, flowerbeds, pillar, deck, yard, patio, or driveway and any other places.


Morsen Group
We are a leading company in manufacturing the LED Street Lights products for years. The design of the integrated solar street light absorbs the inspiration and energy from sunlight, and combines todays' best green portfolio. Our responsibility is to protect the environment by saving energy, and to be a low carbon pioneer.
To best serve our clients, Morsen offers customized lighting design for your facility and goals. We also looking for authorized reseller or Retail Location. If you are interested in becoming a reseller, please send your request to service@morsenled.com